Qatar Exhibition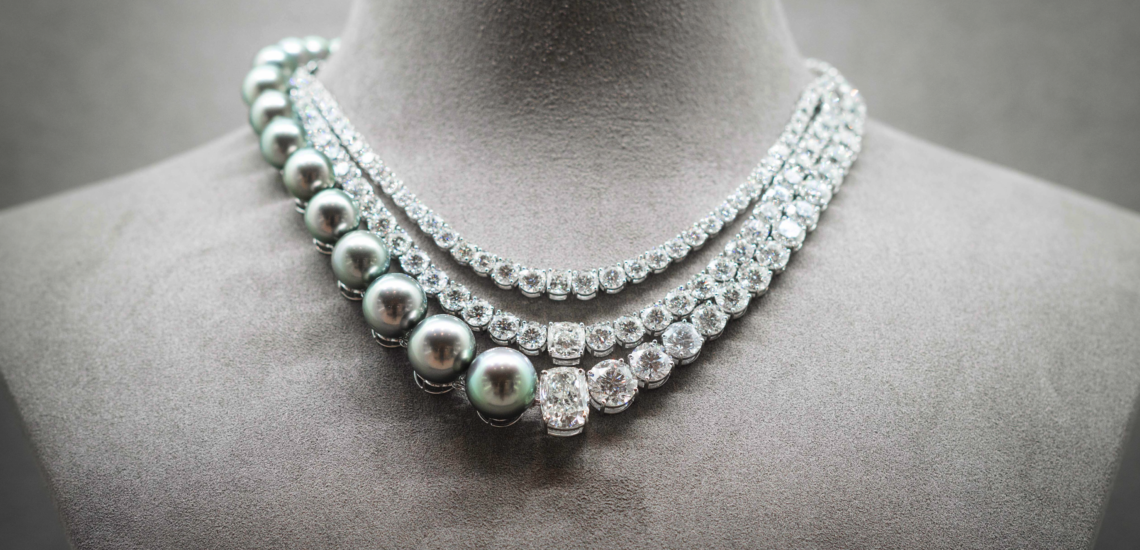 One of Robert WAN most exexquisite piece is the spectacular "Ensó" This unique piece has been called after the "ENSÓ" symbol that symbolizes absolute enlightment, strength and elegance. Discover this amazing three-strand detachable necklace, created with 18 cascading Peacock Tahitian pearls, and 101 carats of brilliant diamonds.
he Maison is successfully bringing the power of pearls back into the mainstream with its latest exceptional three-strand creation, "My hope is this necklace will exude a similar feeling to the wearer as it does when I designed it," says luxury designer Arnaud Flambeau, who collaborated with Robert Wan for the AED 12.8 million creation. "One that is marked by profound grace and elegance coming together full circle."
It took a total of 10 years to harvest the piece's 17mm pearl standout, as well as 300 hours to cut and polish each extraordinary diamond. Inspired by the Far East, Flambeau was inspired by the Ensó symbol in Japanese calligraphy, an ancient emblem of a single brushstroke in the shape of a circle. The rarity of the natural pearl, formed during an oyster's reaction to an irritant, and its luminous essence and elegance emits purity and power.
Astonishingly precious, they continue to be an object of wonder, particularly in the United Arab Emirates (UAE) because of their regional significance – the pearl oyster was a source of wealth in the UAE long before the discovery of oil.